newest New worth helping your diet of fat loss and metabolic waste to process in your body. Chlorophyll will clean your blood and kidney of the fat and oily solibles blocking your filters of your kidney. this product is photo at my site and is a great tool to keeping the diet going. you do not plateau you get block by the oils. this is a dick-cosner medical find and I putting it in here to help you keep losing. it works!!! avail in health food stores. and on line at puritan pride.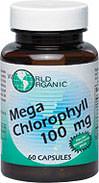 I still am losing weight. for which I am grateful to the University of Michigan Doctor Bhat for working so well with me.
on her team is a nutritionalist and I can suggest you eat no bigger portion than your hand size. of any food. except lettus which you can pig out on.
Dr. Bhat is working on sucess for me. and healthy loss of fat solibles that my body did not process during the last ten years. I am told injury and aging have something to do with why our bodies do not work. however blood work don't show til the end that you got a problem. as its hidden. much like the nerve damage I have.
also because I am losing the stored fat solibles which is not tissue like fat. I am told by my nutritionalist to push my tummy out and in by the belly button to help with my tummy. getting a workout.
you need to work out several hours a week. I highly recommend you join a gym with a pool area that you can schedule in a few hours a week when your healthy to work out. many of you will be out of shape and will not respond so well go the class offered. but do go and eventual you get it.
I personal choose to go working out with a group of ladies who talk alot while they move. this helps me.
There are dangers of losing fat to soon. stroke, even to losing eye sight is possible on this therapy. I am having trouble with my eyes due to the amount I am losing. even the blood vessel of the eye should be considered. please do this with the help of all the doctors , eye, nutritional , metabolic doctors are essential. go to the ER if you feel odd or problems as many people have died on this therapy. and it still in early developement stages. they want you to lose 2 to 4 lbs a week. but some of us can lose more. if we pushed fluids, yet higher chance of stroke and problems can occur. be careful and work with your health care team. it can be dangerous. pay attention to your body, your eyes. and keep a diary to report to the doctor. when you go for check ups.
hello for those of you who followed my story. I am pleased to say it stopped at 289lb though I no longer weight that. am presently 17lb small and expected to lose every week just watching carbs and process foods. I also learned my lymph is effected by injury though they say congestion so bad they can't tell til a person is more like normal. metabolic syndrom is what they call the treatment for it. Dr. Bhat at university of Michigan has me in a clinical study for my problem. however it a long way to go. not being able to get weight off has to do with injury that hidden by what doctor don't exactly know. but have told me that is show up later when I nearly normal. we can lose 2 to 4 lbs a week just doing a diabetic diet. you know eat 50-75 for a meal and snack of 25-35 is for the day. eat all the salad you want counting calories is off. just count carb and learn to do the diet choices. which of course are natural.
I also found my fruit juice of choice "orange juice' because of this injury caused me to retain 'acid ' from the juice. my liver stop processing and stored fat I would lose on a diet or eat.
this is a process of revasal and for people like me I know you be glad to get rid of the fat you could not lose.
I have many people supporting me on the diet. and I still use linda advice. but injury not seen in my blood or orans is causing me to gain weight. or I should say did. I do promote brushing your teeth with baking soda just in case you cannot process acid. or fat. as your liver not working right causes weight gain. and you can be dieting it get you bigger. Iknow.
science is wonderful to help us to get normal. it take a while but I say it also a cure of lymph edema. those of the body. it harder to get the limb types (which are more common and often helped) works of help. but I know if I eat juice I cannot lose fat.
becausse I have lymph congestion in the belly . it gave me a double belly. I work to get it down. but I learned a few thing from medsport at the University of Michigan. they say push your knee into your belly and press it hard to move the little vesses clearning it up. it go to the intestine. or kidney.
often it take months to be moniter to see which probram you will qualify. and you often become a diabetic and get cholseral problem due to the congestion leaving slowly your body. this is expected but dangerous. as I am told.
what can block the body up with congested lymph. liver, kidney, and pancreas. and I suspect the heart is effected as my last hospital stay I had a blockage and they gave heprin which worked great.
so I am sharing with you. I try to work out 3 time a week. in spa water because I am to big. thank god I had a swimming pool. and they suggest the diet which is right. and because it injury it may be for life. but it not bad.
I will report again. they do like you to lose between 2 to 4 lbs a week natural melting it out. the med they give me do that. because the lymph and organ efected signal do not keep fat solible liquid. that why the weight gain.
I saw in hospital I lose 2 lbs a day. which is to fast. it can block the heart and be a problem. remember the lymph drain into the neck into the blood system.
I also discovered linda soup diet need for me to be less fat. my split pea and ham, and baked potatoe soups may of been to fatty. or if I drank O.J. it would prove sadly wrong and I never knew. good luck and I report again.
What exactly is going on in your body as you either take medicine or not. during the loss of the acid and fat solibles?
well you eat and chew food. it goes to stomach. then it get liver and kidney help to dissolve solibles to make it nurishment. the process is stronger on younger people. and on injury or diseased patient it don't show up that your storing the fat solible and acid til later. but it not returning the nutrition you send to tissue to be out. mainly your belly will be bigger. and you enventual enlarge of limbs to accomadate for on going size.
you will not be able to lose weight even on diets. because you do not know what causing it. you may not develope diabetes like me and still have no help. you may need to check out metablic doctor or ask your primary to try this therapy. it will work. blood work takes a few months before treatment can begin. but its worth it. and it alot of checking up frequently. because of stroke and heart attacks can kills patients. your passing larger amounts of acid and fat solibles which can be blocked in blood vessel as they exit your body by urine.
metaformin is used by my doctor to do this liquidizing as my body no able to do it. and has not for many years yet I did cleansing diet that may of hid the problem. fighting it cause me to not develope diabetes and the treatment causes diabetes which may not go away when you clear the congestion in the body. you may also develope cholesterol as well. In my case I have both now. but I know to push fluid reg amt in my diet as I have a heart rhythem problem. and we do not want to harm it.
so I take a few asprin, vitamin e daily to help thinn the blood.
it important to be followed with your doctors. hopefully you realize it important to get smaller you need to do what you can afford. work with your primary doctor if they the one treating you. you can come up with an affordiable plan.
this is a diet group on yahoo that I have.
check out treatments page on compression garment and antibiotic for weight loss.

I've been on the diet since aug 2004. I sadly learned that I have injuries causing my leaking in my body from an auto accident that the doctors missed. I am still cleansing alot. though in summer I cannot stand the heat of soup making. but I actual started on the more fruits and have noticed that I am not gaining. and its seem slimming.
what can you eat on this diet? phase 1
The list of what you can eat is limited to fruit, veg, pulses, brown rice, nuts, seeds, soya products, tofu, chicken and fish. In contrast, you should avoid bread, pasta, wheat-based cereals, foods containing flour such as cakes, biscuits and pastry, dairy foods, eggs, red meat, processed foods, sugary foods, chocolate, sugar, mayo, alcohol and coffee.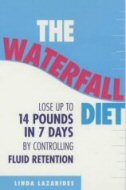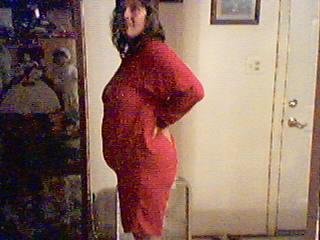 shocking current photo this summer. how I keep getting bigger. is easy to see. my doctors ignore this. they say its me. when I get proof. I am changing medicine in fluid build up cases. if any of my female doctors had this weight gain they do everything to stop it. they don't understand my body stretching with no fat underneath. they cannot see the tissue space on the catscan and see that it actual not sized. up it to 48 inch waist line and the measure is more than 5 inches to push inward. there is no fat between the skin and body in one side of it. but they don't see it.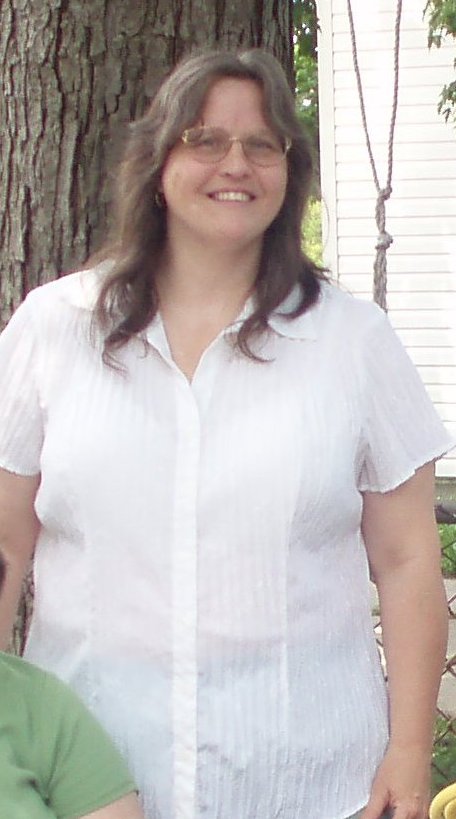 This is for people who suffer from water edema. or those who have no clue they got this condition. how can you tell if you got water edema?
first water moves. unlike stationary fat. water moves in and within tissue spaces.